About Us
About Chatan Town Tourism Association
Basic Principles
The General Incorporated Association of the Chatan Town Tourism Association was established to promote commerce and tourism industry, and revitalize the entire town by maximizing the effects of attracting customers to Chatan Town, and contribute to the development of the town and the welfare of the citizens. Besides, we will engage in effective and efficient management, aiming at the voluntary and stable operation of the tourism association's business.
Business Content

Disseminating and providing of tourism information
Attracting and guiding tourists
Research and marketing related to tourism promotion
Research and protection of tourism resources
Planning and implementation of tourism events
Introduction and promotion of local products
Support and cooperation for tourism projects implemented by local groups
Trusted operation management of tourism related facilities and contracted tourism related businesses
Sales of issues and goods to promote the business of the items above
Business necessary to achieve the purpose of our corporation and other business related to tourism promotion

Major Contributors/Groups
Chatan Town Office
Chatan Town Chamber of Commerce
Chatan Town Restaurant Association
Chatan Town Fisheries Cooperative
Contact Information
Chatan Town Tourism Association
16-2 Mihama, Chatan Town, Okinawa 904-0115
Tel 098-926-5678
Fax 098-926-5679.
Business hours: Open daily
Event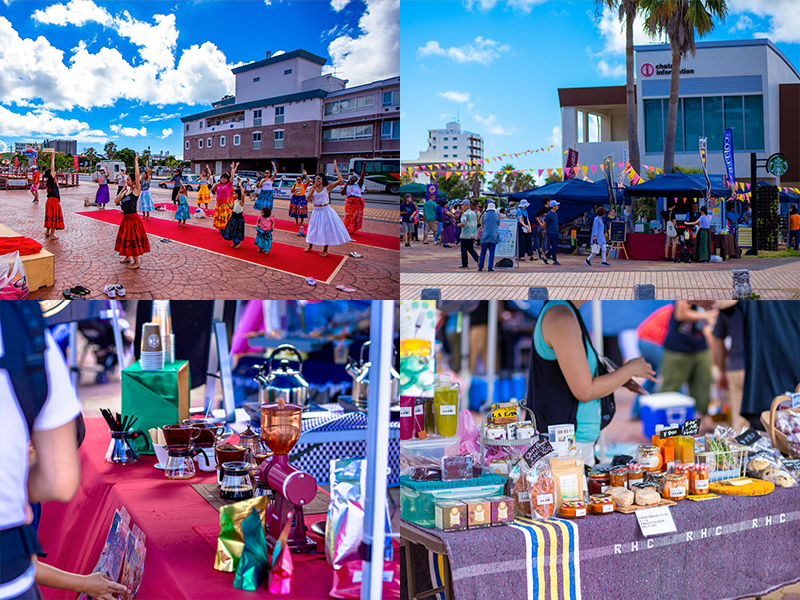 American Village Morning Mart
A lively morning event organized by the Chatan Town Tourism Association. The first event was held in March 2019 with the catchphrase "Fine Chatan also in the morning." It also featured vegan cuisine and international stores unique to Chatan.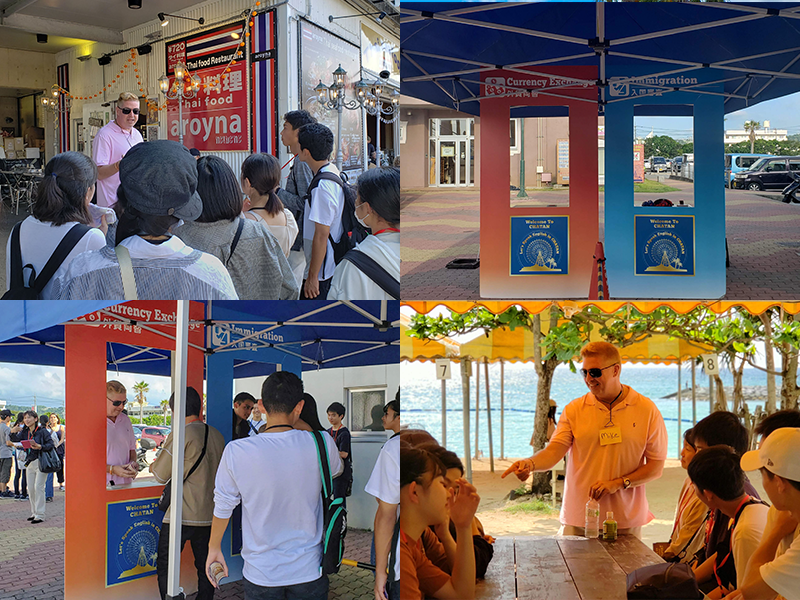 Landing-type tourism program
The program utilizes the environment of the international Mihama American Village. As the area in Mihama resembles an overseas town, a stroll around with a dispatched bilingual instructor has been popular among school excursions.
Leaflet
There are no articles to display.